The Shakespeare Joy Expedition - 4th Session
November 8-11
Temple Building at the Holy Lake
"The best of happiness, Honour and fortune keep with you!"
Joy to the World
Grab your boots: you're invited.
We're going to climb a mountain, an Everest of a mountain. It's called Shakespeare's Brain.
We will be making a perilous and thrilling journey. Into the caverns, the canyons, and the craggy heights of Shakespeare's brain, his teeming brain.
Actually our goal is even higher than that.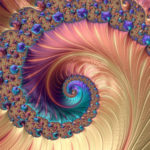 We're asking Shakespeare to allow us to use his formidable mind as a kind of ladder, a rope tether, a spelunking device to discover and claim for our own lives that sublime pristine lake that made his imagining, his invention, his creation possible. The pure mountain lake that holds the essence of true joy. The sweet icy clear water that contains the source of true joy.
As we drink the holy water of that highland lake, we will find courage and delight. Enough to come home again to this world, this time, bringing bright treasures to help restore ourselves, our communities, and our place on the Earth to joyful new life.
Big promise! Say Yes! We can.
It's possible, especially with Shakespeare's words and music as guides, providing patterns, ideas, methods, energies, and human creative wisdom as we travel along together.
The heights may make you giddy, not from lack of oxygen, but from joy, sheer joy..
Where and when:
November 8-11
Temple Building at the Holy Lake
"The best of happiness, Honour and fortune keep with you!"
Joy to the World
The Village Gathering Place, Ashland, OR
Pay via PayPal/credit card, click on link below.
Send checks payable to Elizabeth Austin and designate Shakespeare Effect in memo area of check.
Mail check to: 395 Pearl St. #4, Ashland OR 97520.
You are not registered until we receive your payment by credit card, Paypal, or check.
Details will be emailed to registrants upon receipt of your payment.
Receipts for credit card and Paypal payments will come from Athena Associates.
Registration questions? Contact Elizabeth Austin (541) 482-4132 / mycoach@mind.net.
The Shakespeare Joy Expedition May 17 to 20
The Shakespeare Joy Expedition May 17 to 20